Bio-climatic architecture studio
Worofila is a Dakar-based architectural practice founded in 2019 and headed by Nzinga B. Mboup & Nicolas Rondet. The name of the practice, borrowed from the street where our offices are located in the historic neighbourhood of Fann-Hock Dakar, echoes our commitment to creating architecture rooted in its context.
Worofila specializes in bio-climatic architecture and construction using local materials such as raw earth and typha, with the aim of promoting an architecture that is durable and in harmony with the climate.
Our position stems from the realization that the construction sector produces nearly a third of global CO2 emissions. Even though the market of concrete is still growing, ecological materials are beginning to seriously offer a real alternative to so-called "conventional" techniques. Because of this, we seek carbon neutrality and avoid as much as possible materials whose complete cycle is a high emitter of CO2 (taking into account the manufacture, transport, implementation, demolition, recycling, etc.).
For this, we work with local, natural and little transformed materials such as raw earth (stabilized or not according to needs) and typha (an insulating reed). The use of these organic and geo-sourced materials – essential in the context of the current climate crisis – is a great opportunity to reconnect with neglected constructive methods and to express this rediscovered know-how in our projects.
The aim is to reconcile attention to global issues and trends through local action taking into account all specific and critical aspects such as climate, population, urban form, economics and socio-cultural realities. Our architectural language is anchored in the understanding of climate, material and tradition and becomes a founding element for contemporary expression.
We help our customers to choose the best solution whether in urban areas or in rural and off-grid areas. We want to offer high comfort of life, taking into account the economy of resources and the quality of construction for ensure its sustainability.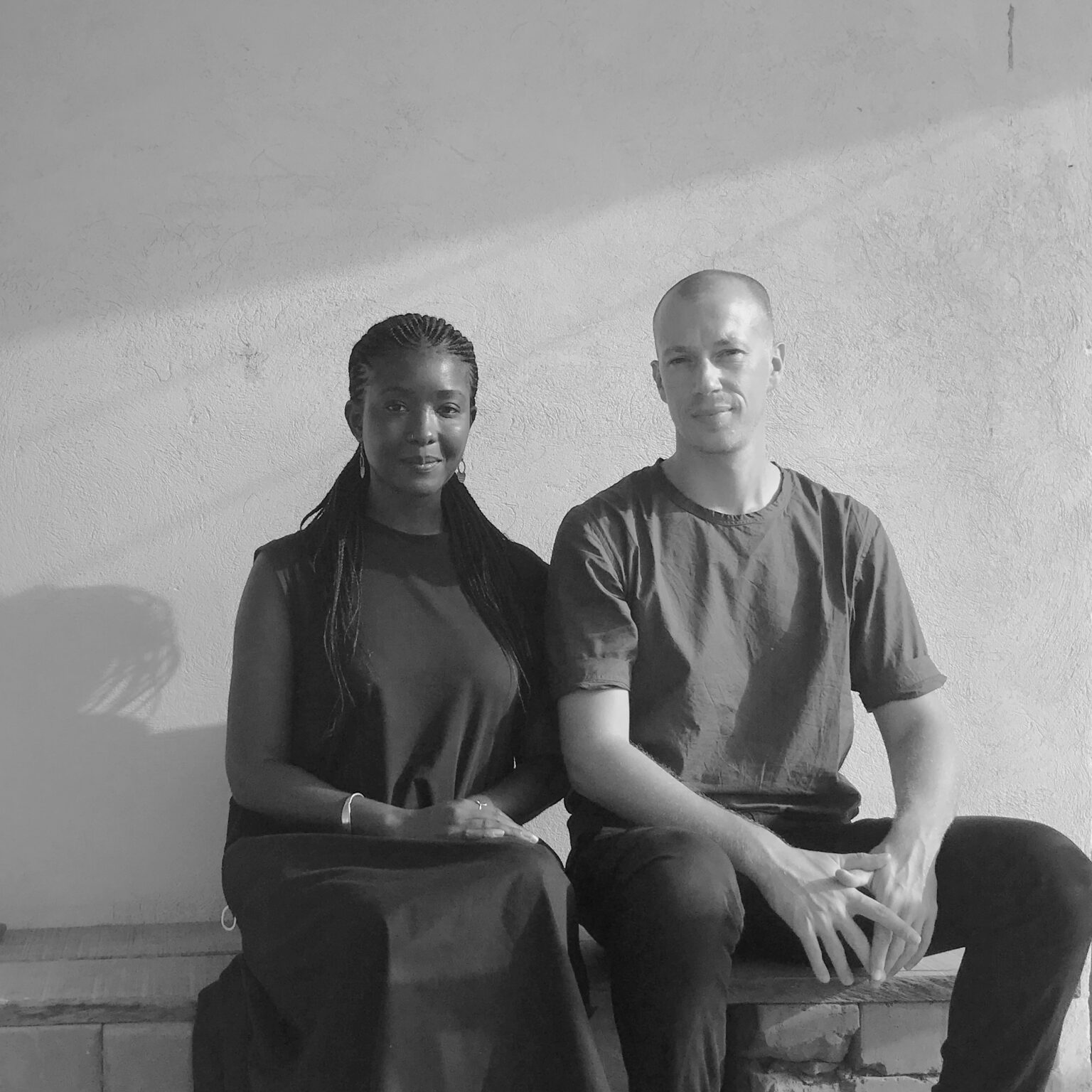 Nzinga B. MBOUP — Principal
Nzinga is a registered Senegalese architect who studied at the University of Pretoria and worked for two years in Johannesburg, before continuing with a Masters in Architecture at the University of Westminster in London. She then worked for three years at Adjaye Associates, predominantly on the IFC headquarters in Dakar. In 2019, she co-founded WOROFILA where she led various earth projects such as the Sendou home, the Ngor house and the Goethe-Institut in collaboration with Kéré Architecture. She has also co-authored DAKARMORPHOSE and HABITER DAKAR, two research projects that center Dakar's urban history and raising today's critical conditions.
Nicolas RONDET — Principal
Nicolas is a French architect who graduated from the École Nationale Supérieure d'Architecture de Versailles (ENSAV) and worked for 3 years in Paris before settling in Senegal in 2017. He is the co-founder of WOROFILA and has gathered considerable experience and competence on the delivery of projects utilising bio and geo-sourced materials. In collaboration with Elementerre, he acted as the executive architect for the Ecopavillion in Diamniadio, utilising various techniques of adobe, compressed earth blocks and typha insulating panels. In collaboration with the Dakar practice GA2D he also designed and oversaw the completion of 16 TER stations for the new regional train in 2019.